As adults, we know that gratitude is important; many happiness studies have proven the benefits of gratitude for overall well-being and happiness as well as the success of interpersonal relationships.
For children, the benefits are the same, and more.
Why teach gratitude to children? The Benefits:
Gratitude teaches empathy
Teaching your children gratitude helps set them up to be more empathetic towards others, which in turn will help them in their interpersonal relationships throughout life.
When they can understand the emotions and feelings of others, they understand why people say and do what they do, in certain situations – better equipping them to navigate the ins and outs of interpersonal relationships.
Gratitude also helps children to be more understanding of the plights of others who are less fortunate than themselves, helping them to develop more kindness towards their fellow humans.
Grateful humans get what they want in the right ways
In addition, teaching gratitude to your child will set them up to be less demanding and entitled in life; as they grow and develop, the ability to feel grateful for what they have will help them to approach what they want in the right ways, making it easier for them to get what they want in the right ways.
Gratefulness increases happiness
And of course, gratitude gives your child important tools to help increase their overall happiness as they grow through life and develop into adulthood themselves.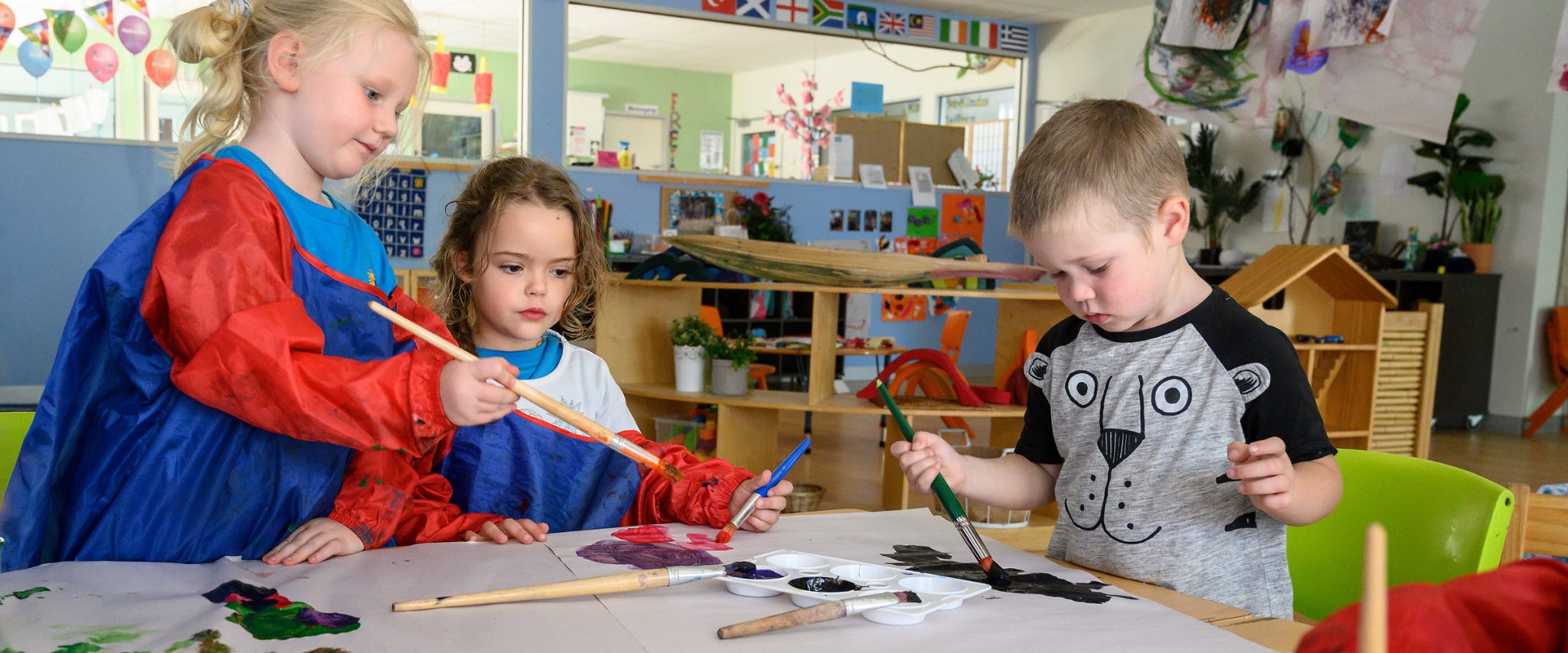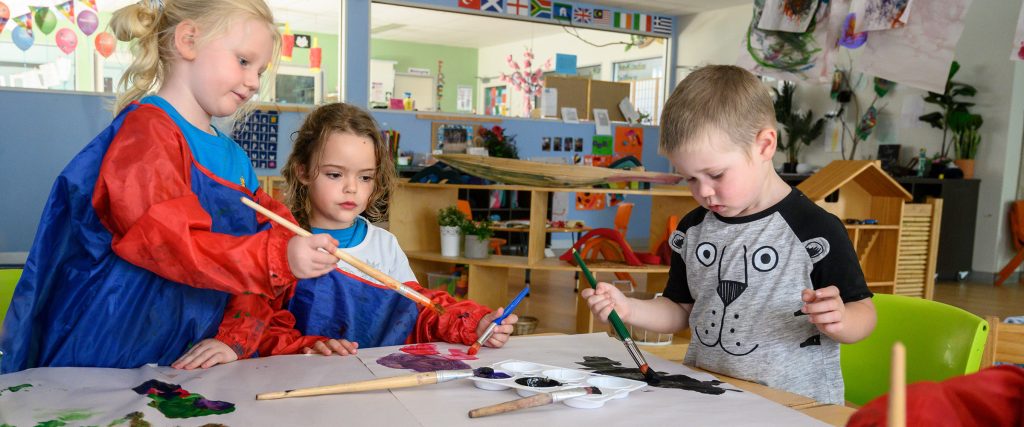 What age should you teach your child gratitude?
Children are naturally self-centered, and will usually need to be taught gratitude in order to understand it.
It can be a difficult concept for them to grasp all of the intricacies of, but children can start to understand the foundational concepts of appreciation at 18 months. 2 year olds can begin to talk about what they appreciate, and at 4 years old children start to understand more of the ins and outs of gratitude.
Gratitude is a lifelong process, but helping your child to understand gratitude and develop that learning in their early years will set them up for a happier, more appreciative life. So the earlier you can get started, the better.
How to teach your child gratitude
Have discussions about gratitude
Having discussions about gratitude, what it means, how it feels (to both give and receive gratitude) is a great way to start to teach your children the initial concepts of gratitude.
If you're not sure where to begin, you could start with discussion about what you have, how thankful and happy you are that you do have it, and how not everyone is as lucky. You could then talk about the basic concepts of gratitude, expressing gratitude and appreciation, and how this feels to give and receive.
These discussion points could take place over one discussion, or many.
Model gratitude and express appreciation out loud
One of the best ways children learn gratitude is by example.
Our children can learn so much by what we do and say. In demonstrating gratitude as an example, your children can begin to understand these concepts.
To do so, try to practice gratitude more and more in your own day-to-day life, and whenever you can, express this out loud to your children, so they can see it in action.
Model, and practice, a positive mindset
A form of gratitude that can be quite difficult to embody, even for adults, is to have a positive mindset and practice gratitude for all things; including the things that could be viewed in a positive or negative light.For almost everything in life, there is a positive outlook that can be taken
Research shows that looking on the bright side not only helps with overall health, wellbeing and happiness, but also helps with instilling gratitude.
Practicing a positive mindset and approach more, and modelling that out loud, can help your children to learn the full meaning of gratefulness, and practice this in their own lives.
Approaching life with positive thinking certainly helps with areas such as gratitude and appreciation; focusing on the positive, and expecting a positive in every situation will help you find that positive aspect and be grateful for it.
Something that may help teach children gratitude and understand the different elements of gratitude is to ask your children a series of questions to help them to work through the stages of gratitude, which includes:
Noticing and recognising things to be grateful for

Reflecting on why you have those things and/or why you are grateful for them

Feeling the emotions of gratitude and appreciation

Showing, expressing or actioning appreciation and gratitude.
The questions you can ask your child to help them notice, reflect on and express gratitude include questions such as:
What are you thankful for and what makes you feel happy and cared for in general?

What happened today that made you feel good? 

What things do you have, or did you experience, that not everyone is lucky enough to have/doesn't happen all the time?

Why do you think you received the gift/kind action/experience?

Why do you think the person decided to do the kind action / say the kind thing / give you the gift?
Do you think that there is anything you can do for the person or thing you are feeling thankful for?

How does this make you feel? 
How do you think they feel about giving you this gift or showing you this care?

How do you think other people feel when you do the same for them?
Did you tell that person what that made you feel?

Do you think there is a way you can show how good this makes you feel?

Does the feeling you have when you think about this make you want to make someone else feel like this?

If you did express gratitude, what did they say or do when you told them?

And how did this make you feel?

 
Make a gratitude jar or tree together
Gratitude activities you can do as a family can help teach gratitude to children, model gratitude and also help your children to learn to reflect on and express appreciation.
One of these gratitude activities that can teach children to be grateful through practice is the creation of a gratitude jar, or gratitude tree.
In both a gratitude jar or gratitude tree, notes or drawings of gratitude items can be added to the jar or tree as they occur, as a one-off gratitude activity, or on a regular basis.
Give to others or perform acts of kindness together
Not only can acts of kindness for others help increase the positive emotions around giving to others and practicing kindness, but it can also help children understand the impact that positive attention and action can have on others while demonstrating ways that they can show their own appreciation and gratitude.
There are many ways of showing appreciation for others and practicing acts of kindness. Some examples include:
For younger children, sharing a toy with a friend who is kind to them

Performing an act of kindness for someone who has done something nice for your child, or who makes your child happy

Gratitude activities that involve creating a note, drawing or gift that expresses gratitude, to give to someone who you appreciate

Perform an act of service for a relative who adds to your children's happiness

Write a letter, or draw a drawing for someone that makes an impact in your community, like volunteers, medical professionals, public service personnel, police personnel, and talk about why they make a difference.

Do kind things for others and talk about how these acts would make those people feel.
Journal / draw gratitude entries together
A gratitude journal is a great way to practice gratitude regularly. It helps children to practice gratitude, sitting down and reflecting on the things that they are appreciative of each day or week.
For children that cannot yet read and write, this can take the form of pictures that they draw to represent the different things they are grateful for each day, or can be a written journal that they dictate and you write down for them.
You could help them with modelling gratitude in your own journal, writing some of your entries in a way that is able to be understood by children of a young age, and reading aloud these entries to your child.
Schedule regular appreciation sessions
Scheduling regular appreciation sessions is a great way to practice gratitude. Scheduling a regular appreciation session at dinner time is a great way that parents and family can practice appreciation together, while raising positive emotions and feelings of happiness.
As children learn so much from watching their parents, dinner sharing is a great way for parents to model gratitude while helping to instill this in themselves and their children, to not only help children understand but also to help make this practice second nature for the whole family.
Practice gratitude conversations and talk through results
One of the greatest ways to teach gratitude is to practice gratitude conversations of appreciation and talk through the results.
In this process, parents can discuss with their child ways that the child could express gratitude to the people that make them feel cared for, and how they could express this.
Talking through the things they could say, and what the results of that conversation will likely be (how will this person feel to hear this, and how will your child themselves feel in telling the person about their appreciation) is a great way to learn by example.
Have a thankfulness board or window
Similar to the gratitude tree or gratitude journal, a thankfulness board or window can help your child to visualise and remember the things, people, friends, family, feelings and experiences they are thankful for. You could invest in some washable window paint and paint the window for your child's playroom with pictures of things they are grateful for together, or add drawings of different things they are thankful for to a big board of gratitude.
Add gratitude books to your child's library
Books are great ways for parents to teach children about many things in life, including gratitude.
Adding gratitude books to your child's library can help encourage them to think more about gratitude, understand it better, and can help teach them different strategies to recognise and show their appreciation, for both material things and intangible things, such as feelings, experiences and interpersonal connection, both in the moment and retrospectively.
There are some great gratitude book titles that can be found at book stores, libraries and online.
Some examples include:
My Attitude of Gratitude, by Melissa Winn

When Grandma Gives You A Lemon Tree, by Jamie L B Deenihan

The 3 Minute Gratitude Journal for Kids, by Modern Kid Press
We hope that these tips for teaching gratitude to children have helped to spark some ideas for your family.
If you would like any more ideas for gratitude activities, ask the Story House Early Learning Service Manager at your local early learning centre.
We love to share ideas with our parents and families to help develop happy little people and equip them with the skills to excel in all areas of life as they learn, play and grow.
Further Reading
How to help build resilience in children
Effective communication skills with children